2021
CONNECTING PEOPLE
COLLECTIVE
Galerie Centrale
Liège / Belgium
With
2shy.
« Venez visiter un pays aux mentalités connectées, et découvrir son environnement flexibilisé.
Grâce à votre pouvoir universel d'acquisition, investissez dans les produits disruptifs de nos chief happiness officers. »
Bienvenue au Toxistan, pays artificiel dont le slogan bien connu, « connecting people » nous rappelle que nous sommes tous interconnectés et baigné de bonheur factice.
Vous êtes invité à entrer dans un univers emprunt de l'esthétique kitch et retro futuriste de la propagande de la Corée du nord et autres sociétés autoritaires figées dans un autre temps.
Au travers d'une série d'enseignes en bois peintes co-réalisées, le contraste entre les tons pastels et suaves (respectant les codes chromatiques de l'époque) et l'association de « Bullshit words » nous mène à nous positionner face à cette forme de communication à la fois dépassée et contemporaine.
Au Toxistan, on s'interroge, sur les buts réels de cette propagande nouvelle génération. Que veut-on réellement nous vendre ? Des nouvelles technologies ? Une hygiène de vie aseptisée où, au contraire, stupéfiante ?
5G pour tous?
︎︎︎
CATALOG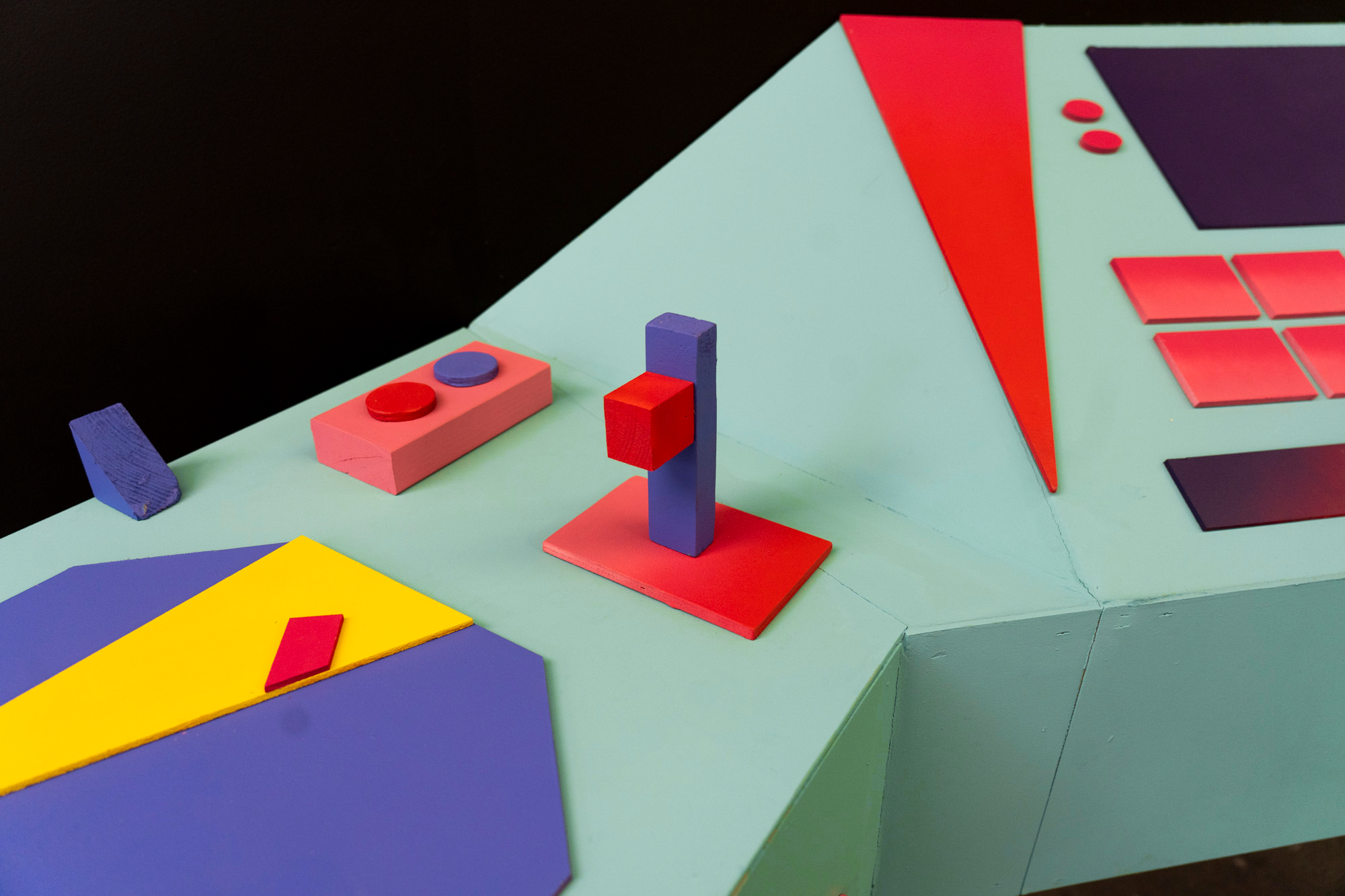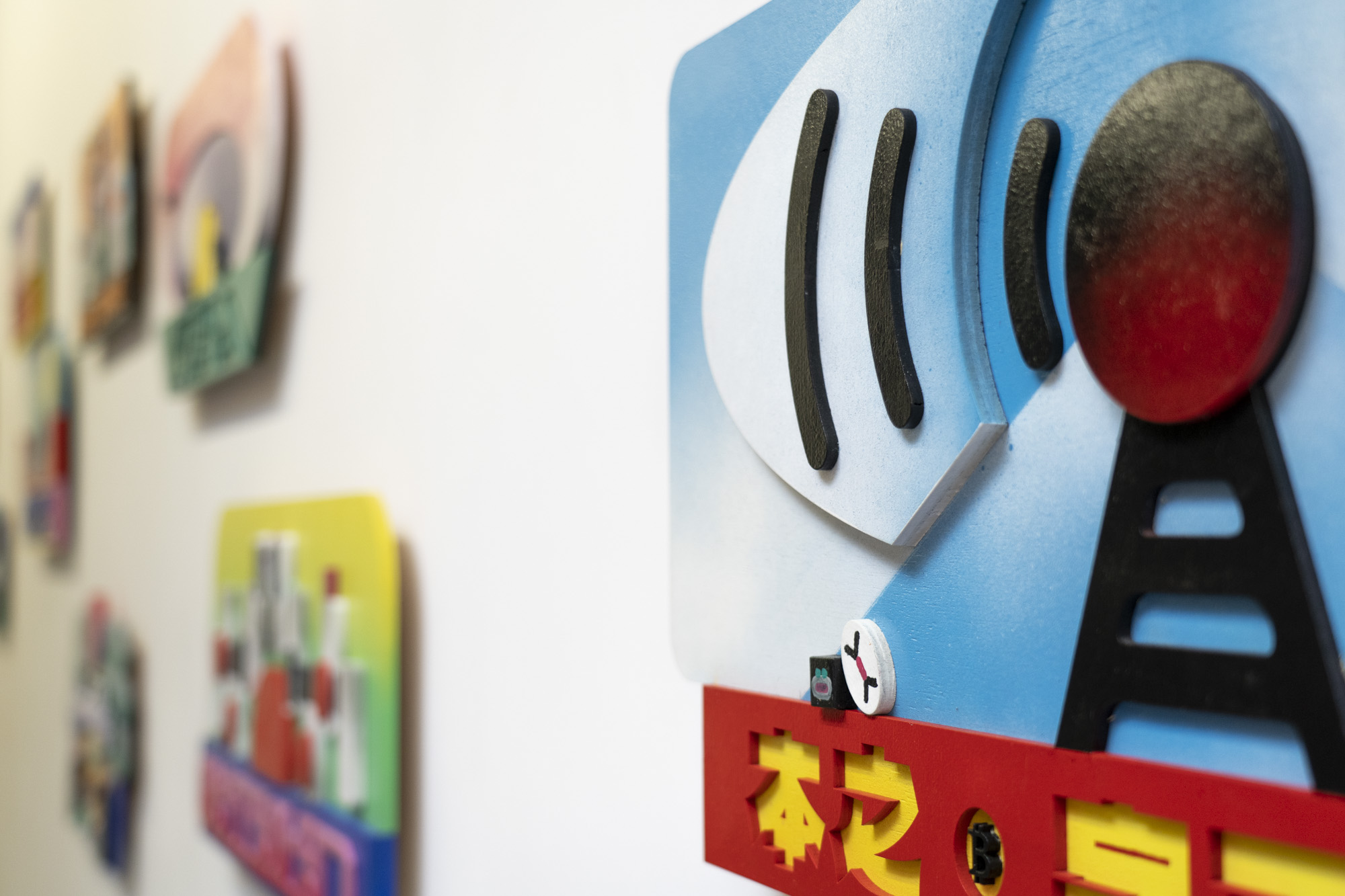 2021
NOVEMBRE A VITRY
COLLECTIVE
Galerie municipale Julien collet
Vitry / France


"Novembre à Vitry" is an annual international competition open to French and foreign painters of all stripes created in 1969.

Along with:

Arnaud Adami / Louise Aleksiejew / Carmen Ayala Marin / Diane Benoit Du Rey / Jean-Charles Bureau / Juliette Buschini / Hugo Capron / Marion Chaillou / Odonchimeg Davaadorj / Laetitia De Chocqueuse / Sarah Duby / Pierre Dusaussoy / David Festoc / Louis Gary / Bonell Jose / Kahina Loumi / Arthur Marie / Chelsea Mortenson / Marwan Moujaes / Odilon Pain / Marius Pons de Vincent / Franck Rausch / Clément Reinaud / Flore Saunois / Hugo Schüwer Boss / Manon Vargas.

This year, the two winners were Jose Bonell and Jean-Charles Bureau.

2021
CATERPILLAR
COLLECTIVE
Galerie Slika
Lyon / France



Three paintings for "Caterpillar" a show curated by Mon Colonel & Spit. at Slika galery in Lyon.

With Brecht Vandenbroucke | Dick & Vle | EKTA | Felix Beausoleil | Guillermo Carrion | Gwendal Lebec | Huskmitnavn | Jean Jullien | Jeremy Boulard Le Fur | Jon Burgerman | Laurent Impeduglia | Mafia Tabak | Marti Sawe | Michael Swaney | Mon Colonel & Spit | Nina Vandeweghe | Paul Loubet | Paul Wackers | Pelucas | Rhys Lee | Silio Durt | SO ME | Thomas Mazzarella | Yann Lebec | 2SHY
2020
BYE BYE FUTURE!

COLLECTIVE
Musée royal de Mariemont
Belgium


"Bye, Bye Future! L'art de voyager dans le temps" took place at the Musée royal de Mariemont from 25 January to 25th October 2020.This exhibition curated by
Sofiane Laghouati and the participation of Luc Schuiten, explore the theme of time, space and future into art and counted with artwork from a lot of international artists as Wim Delvoye, Fred Biesmans, Panamarenko, Clara Marciano,Stéphane Halleux, Nicolas Rubinste
in, Hayao Miyazaki, François Wagner, Benjamin Monti, David Lachapelle, Tania Moureau, Geriko and a lot more.
Some of my collectors and myself have lent 4 canvases and 4 sculptures to the museum to let this beautiful exhibition happen.
You still can do a virtual visit of the show following this
link
.
Also was printed a beautiful
catalogue
of the exhibition with a really interesting text by Sofiane Laghouati.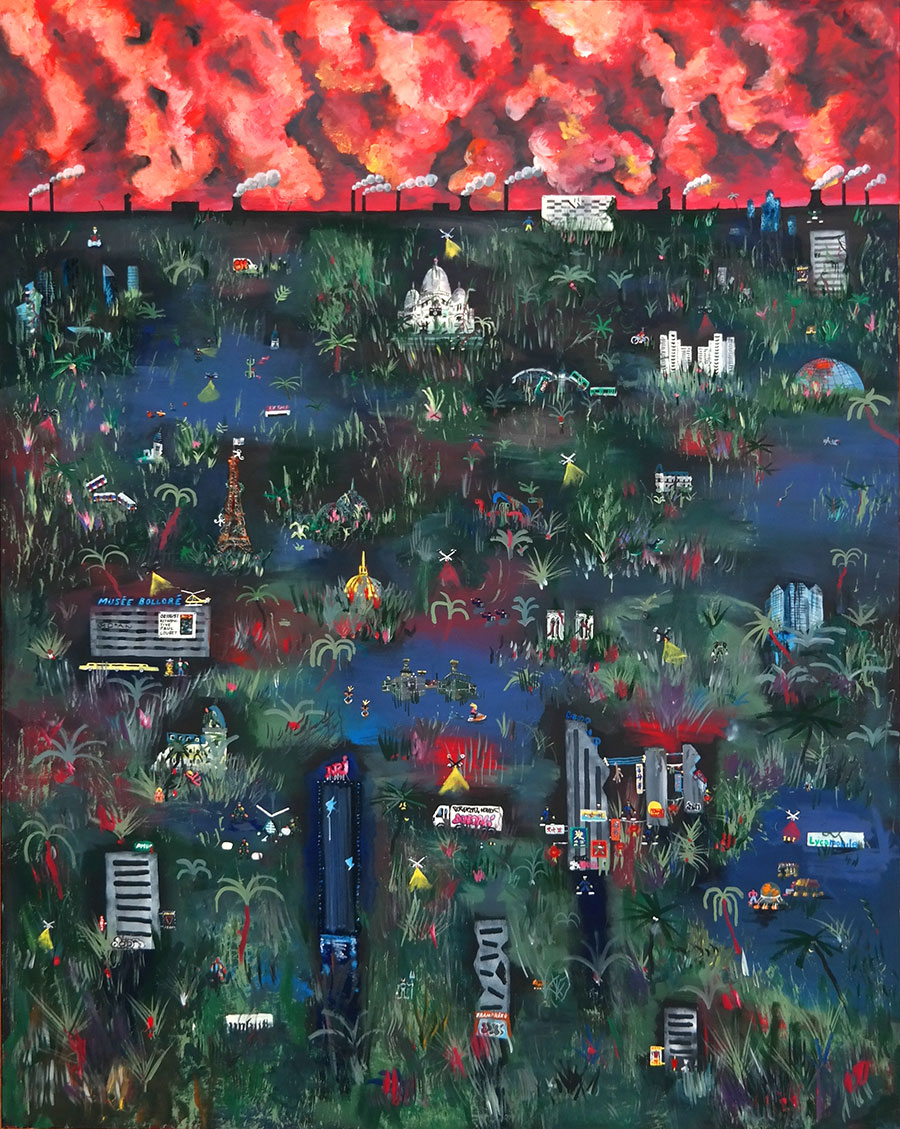 Maison des consuls de Mende
France


First solo exhibition from 2020 took place in the city of Mende, in the medium of the cevennes landscape.
The show was called "radioluminisme" a contraction between, the luminism (an American
landscape painting
style of the 1850s to 1870s, characterized by effects of light in landscape, through the use of aerial perspective and the concealment of visible brushstrokes
cf wiki
) and the radioluminescence.
So basicaly, I've painted a lot of big canvas with toxic landscapes full of radioactive mushrooms.
Thank to all the team from association enfance de l'art and le vallon du villaret. I was very pleased to do this show here, and was very happy with the final result!