Montana Galery
Barcelona / Spain


2Shy
-
Abel Iglesias
- Paul Loubet -
MartÍ Sawe
"Faneto" es la palabra que utiliza el rapero Chief Keef, en la canción que lleva el mismo nombre, para referirse a la finesse (finura).
Este embajador de la música drill (rap de bandas), suele desvirtuar la imagen de marcas de lujo como Versace y Gucci convirtiéndolas en iconos fetiches de la calle.
Gracias a él lo elegante y fino se vuelve agresivo y grotesco.
Cuando cuatro artistas provenientes del mundo del graffiti se apropian de cuatro técnicas de artes decorativas utilizando sus propias referencias culturales, transforman lo clásico en algo colorido, anárquico e infantil. Estamos hablando, entonces, de otro "Faneto"?
"This car I got, it came from Barcelona"
El artista barcelonés Martí Sawe presenta una serie de esculturas de hierro intervenidas por medio de soldaduras y pintura, mientras el también catalán Abel Iglesias muestra una instalación en la que textiles, luces y pinturas se mezclan. "These shoes I got, came from fuckin' Paris", El parisino 2shy ha trabajado sobre una serie de coloridos tapices manufacturados en lana, a la vez que el francés residente en Valencia Paul Loubet centra sus obras en pintura y tinta textil hinchable para serigrafía. Todo esto en Montana Gallery Barcelona.
Thanks to Anna Dimitrova to make it happen!
Bonus:
A nice article about the show.


🎺️
CATALOGO
🎷️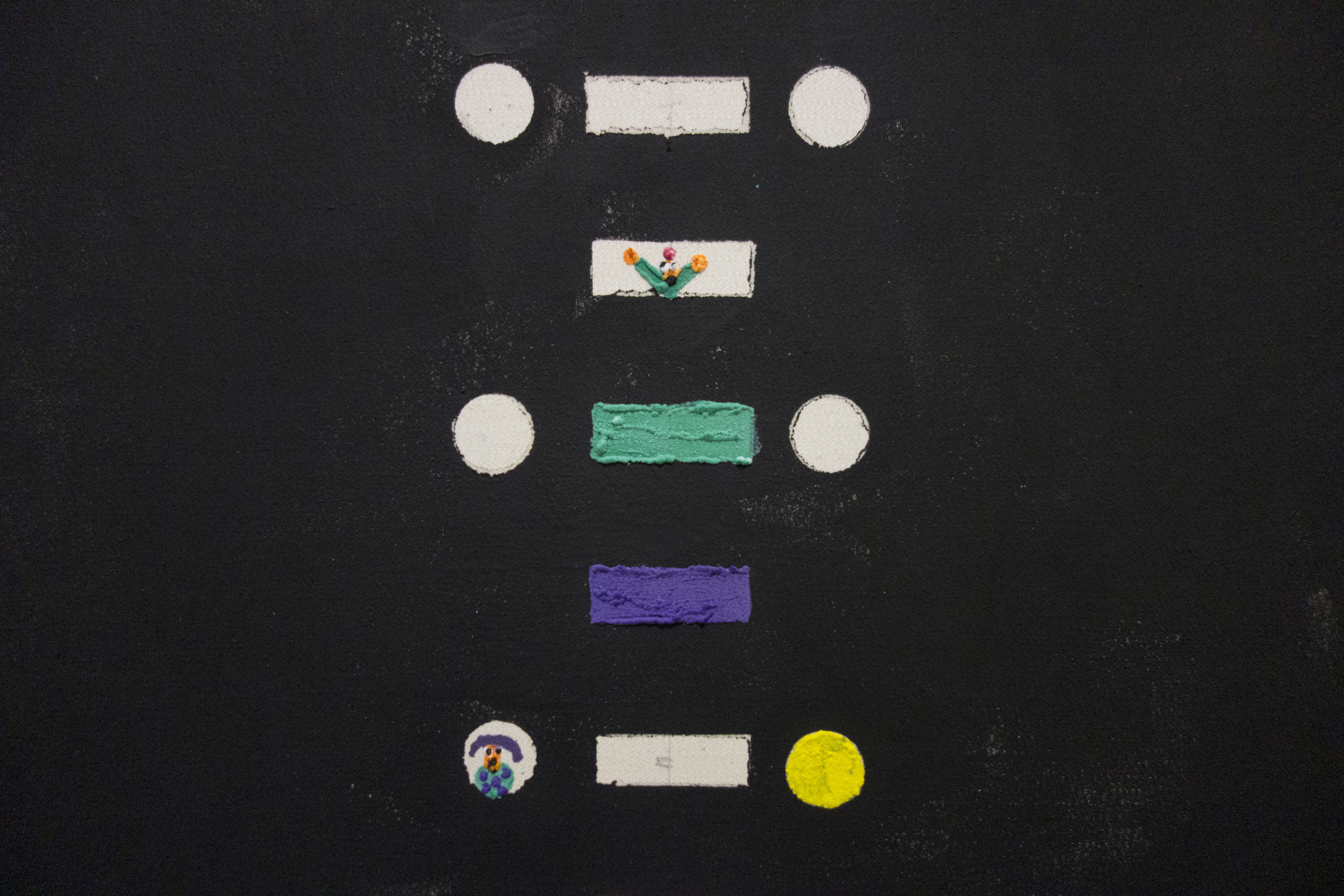 Puff painting serie
Acrylic and puff painting on crude canvas