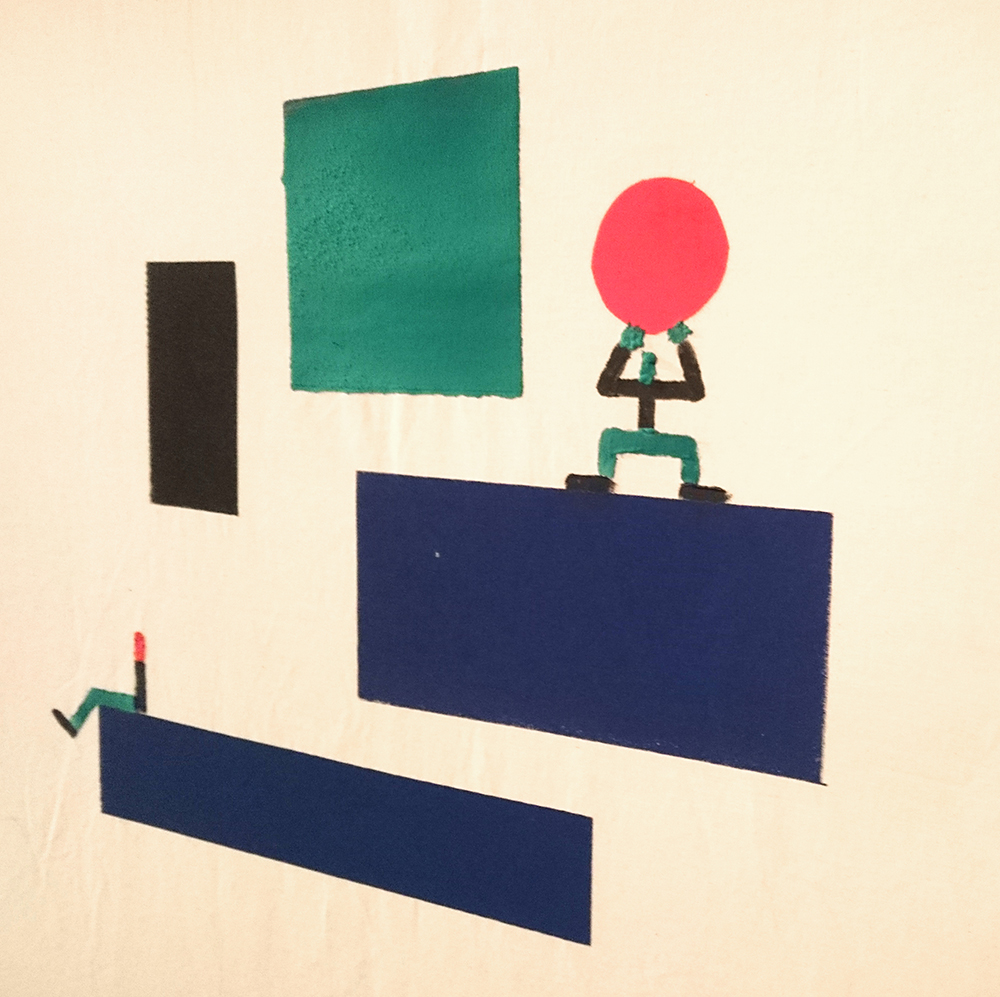 COMPOSITION AVEC BATONS, CARRES, RECTANGLES, BOUBOULES ET BONHOMMES
Silkscreen and puff paint on canvas.
140 x 240 cm




The Puff painting series is a search for materials and forms. It is a series of simple and playful paintings. In the territory of elementary form which I silkscreened, some characters come and stroll like children having fun in a museum of modern art. Some of the forms are silkscreened with Puff ink, which swells under the effect of heat. All the pieces were done with the help of l'atelier d'Albert.





Vortex de bonhommes avec bouboules.
Silkscreen and puffingpaint on 3 canvas.
150 X 70 cm

Composition avec batons, triangles, carré, bouboules et bonhommes.
Silkscreen and puffpaint on canvas.
140 x 70 cm.

Composition d´aerobic n*1
Silkscreen and puffingpaint on canvas.
140 x 85 cm